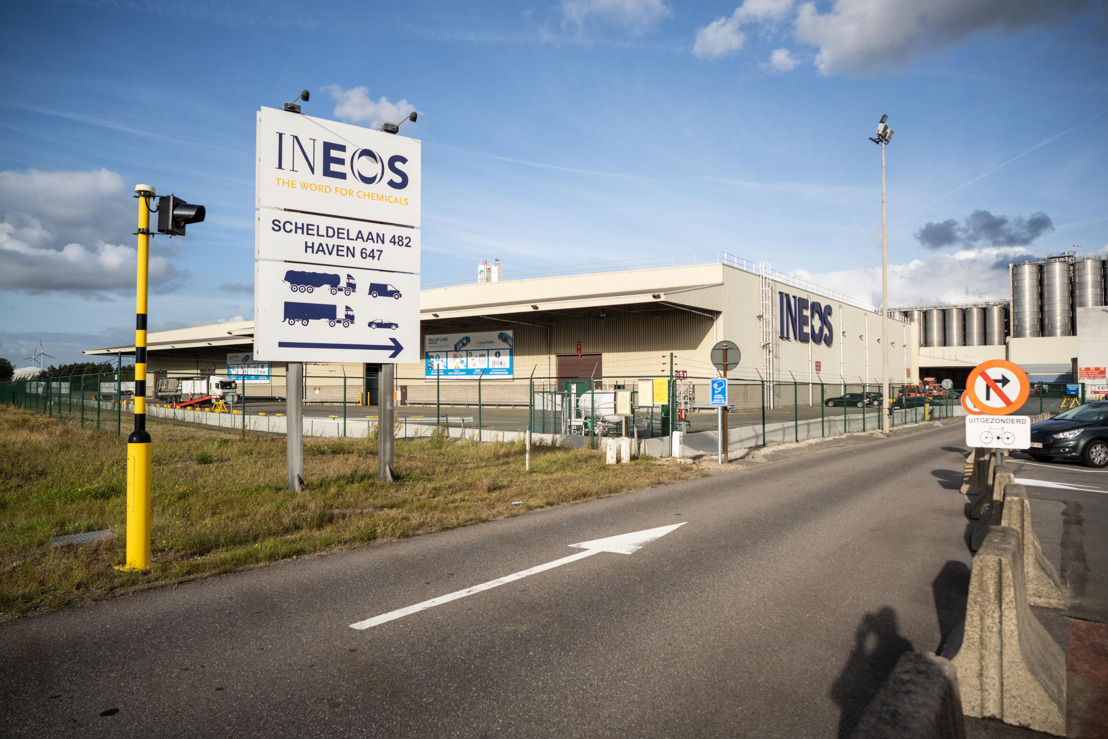 Green light for investment at INEOS Manufacturing Belgium in Lillo
New bimodal production line facilitates transition to a more sustainable product mix
INEOS O&P Europe announces €30 million upgrade of Lillo polyolefins plant to increase focus on durable products that will play key role in transition to net zero.
INEOS O&P Europe has announced today a €30 million investment in the conversion of its plant in Lillo, at the Port of Antwerp, to refocus its existing capacity on the production of bi-modal* grades of high-density polyethylene (HDPE). This will meet the strong demand for durable high-end applications such as cable ducts and pipes used to transport green energy sources such as renewable power and hydrogen, as well as utilities and other products.
HDPE is a key building block for producing a wide variety of goods, including many of those that will play an essential role in the transition to net zero.
As a result, the business will also reduce sales to single-use packaging applications.
INEOS will use its proprietary technology to build on its already leading position as a supplier to the high-density pressure pipe market, working with customers to supply key regions and segments such as drinking water, gas, sewage and industrial applications including geothermal and biogas.
The investment will also enable INEOS to meet growing demand for applications that will be critical to the new energy economy, for example: pressure pipe grids for transporting hydrogen; long-distance underground cable ducts networks for wind farms and transportation of other forms of renewable power; electrification infrastructure; and CO2 capture, transport and storage processes.
The unique combination of properties (such as impact and high temperature resistance) offered by INEOS' bimodal HDPE polymers means many of these products can be installed and operated safely for at least 50 years. They also offer more efficient, lower emission solutions for transporting important utilities and goods around Europe's cities.
A 'boost' for the Recycl-IN product suite
The investment also demonstrates INEOS O&P Europe's commitment to a thriving circular economy. Following the upgrade, the Lillo site will increase production of the highly engineered polymers INEOS combines with recycled plastic waste to form the Recycl-IN range, which enables converters and brand owners to produce products that meet consumer demands for increased use of recycled materials while continuing to deliver the high performance specifications they expect. ​
It will also enable INEOS to work with customers to develop new grades of Recycl-IN products.
Construction of the Lillo upgrade will begin in 2023 and will be operational in 2024.
Rob Ingram, CEO, INEOS O&P Europe North, said:
"This investment will enable our business to support the growing use of products that play a key role in the transition to net zero, as well as other uses essential to homes and businesses. The Lillo investment also shows our commitment to helping to create a thriving circular economy. Our Recycl-IN polymer range gives our customers the quality and confidence they need to help them to increase the use of recycling materials".
*Bimodal grades are grades composed from two different products, each created in a different reactor. This composition gives the product superior qualities, particularly in terms of mechanical properties and processibility. Bimodal grades lend themselves well to higher-value applications.
Our products in action
A high-grade network beneath our feet: behind the scenes at INEOS & Pipelife. Watch in full
Empowering the green energy transition with high voltage cable ducting solutions. Watch in full