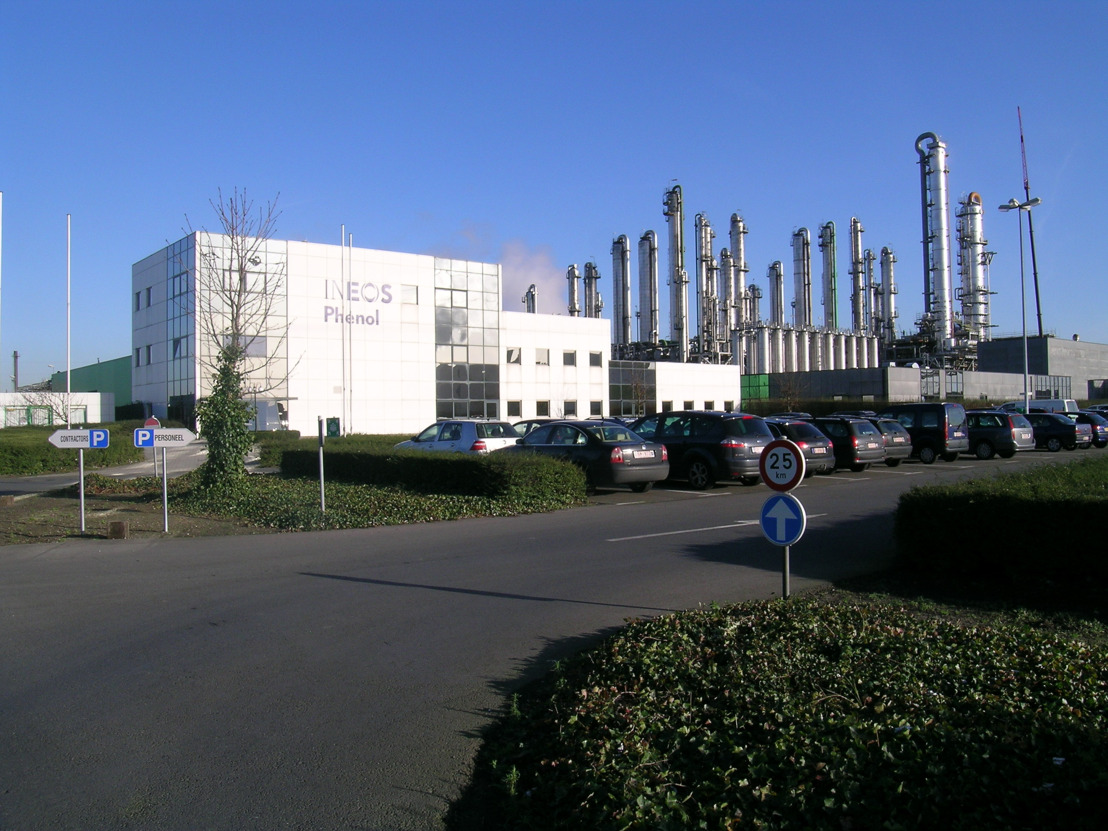 INEOS Phenol announces potential to re-organise its site at Doel, Belgium
Plan for the future aims to strengthen competitiveness
Doel, 29 June 2023 – This morning management of INEOS Phenol Belgium nv presented a proposal to reorganise operations at its Doel production site to an Extraordinary Works Council meeting.
A plan for the future which addresses the difficult market conditions and aims to strengthen the competitiveness of INEOS Phenol in Antwerp was proposed to the works council.
A rearrangement of site operations to improve work efficiency has been proposed. The intended plan also provides for investments in process technology, energy efficiency and logistics.
A key element of the proposal is a reduction of labour costs by 30 per cent, with a potential impact on 56 jobs. As required by the Renault Act (so called) management will immediately launch the first phase of information and consultation with the Works Council to be followed by ​ negotiations on a potential social plan. ​
Challenging market conditions require action
At INEOS Phenol's Doel site, cumene is converted into phenol, acetone and AMS. These basic chemicals are processed into a very wide range of applications, particularly into the automotive, construction, electronics, textile and coatings industries. The INEOS plant is the largest producer of its kind, with an annual production of 680 000 tonnes. ​
A combination of unprecedented energy prices, high inflation and a cyclical slowdown have considerably weakened industrial demand for chemical products. End-users of phenol and acetone have substantially reduced their production. Customers are also facing increased competition and imports from suppliers from Asia.
Over the past 12 months, Europe's position has evolved from a net exporter of phenol and acetone derivatives to a net importer. According to analyst reports[i], the capacity utilisation rate of phenol and acetone plants across Europe fell to an average of 50% in 2023 - it averaged 80% in the period prior to the European gas crisis. In line with these developments production at the Doel plant has not restarted following the turnaround works of last autumn.
[i] ​ ICIS report: 'Europe's phenol and acetone market puzzles over when supply and demand might increase', 14 March 2023
Future plan for a more agile organisation
To secure the site's competitive position as Europe's largest producer, INEOS Phenol Belgium has developed a plan for a more cost-efficient organisation.
Hugo Piot, site manager of INEOS Phenol in Doel:
"With this intended plan for the future, we are responding to the difficult market conditions in order to strengthen the competitive edge of the Antwerp site in global markets. The modified organisational structure makes us more agile to continue to offer competitive and quality services to our customers. We understand that the proposed reorganisation is hard on the employees and we will therefore make every possible effort to limit the number of ​ redundancies. To this end, we will initiate social consultations as soon as possible." ​
About INEOS Phenol
INEOS Phenol in Doel is part of the INEOS Group since 2001 and is the world's largest phenol production plant. It employs 182 people with an annual production capacity of 680 000 tonnes. The plant produces phenol, acetone and alpha-methylstyrene (AMS), basic chemicals used for a variety of industrial applications.
Phenol, via the intermediate bisphenol A (BPA), is mainly processed to produce polycarbonate, epoxy resins, phenol formaldehyde resins (PF resin) and nylon. The automotive and construction industries are the main end users for headlights, bumpers, the housing of mirrors and airbags, safety glass, wall plates and insulation materials, among others. The main application of acetone is plexiglass and solvent, which is used for drugs and adhesives, among others. AMS is used to produce heat-resistant ABS with application in the automotive industry. Other applications can be found in textiles (bicycle and ski clothing), inks and paints, electronics (screens of smartphones and laptops) and the blades of wind turbines. More information: https://www.ineos.com/businesses/ineos-phenol/markets/